My Beverage Evolution
Vol. 2 – Victory
So I started off Volume 1 with a bit of history and background on how I started this "Journey" and we ended off with a full circle on the Evolution of my beverage preferences. I'll pick this story back up around the time when I realized that I was going to start counting how many new beer I try in an attempt to get to the next milestone, which at that point in late fall 2014 was 400 (different beer).
Hovering in at around 350 beer, which I had unintentionally documented on my phone, I made it my next goal to reach 400. This was in 2014, so long before I had ever heard of Apps like UnTappd or using Social Media like Instagram to share my hobby and find other like-minded "Beverage Enthusiasts"… I had barely even heard of the websites BeerAdvocate or RateBeer. All I had was a 2011 Blackberry 9900 with a camera and a thirst for more Craft Beer..
By this point, I was already researching different and emerging Craft Beers to see what I might want to put on a bucket-list (or 'Beercketlist' so to speak). This research lead to me finding the likes of many North American Craft Beer legends and breweries and it soon became evident that they have huge followings and very loyal and dedicated customers who think of them as family almost. I could name a few, but then I'd have to name many and that could get me off on a tangent…
What I will do is list a few that were on my very first 'Beercketlist'
Anchor Brewing – California
Bell's – Michigan
Cigar City Brewing – Florida
Maine Brewing Company – you can probably guess which state…
Founders – Michigan
New Belgium – Colorado
Victory Brewing – Pennsylvania
Russian River – California
Alchemist – Vermont
Having this 'list' added a whole new level to my obsession
Wait, did I say obsession? I meant Journey…
With a trip to Florida with a few guys already in sight, I knew that I wanted to hit 400 while in Florida, drinking something that I can't get around home. My first 'Beercketlist" beer to ever get checked off the list was on Feb 24, 2015 at the AMC Dine-in Theatre, it was Jai-Alai (pronounced High-a-lie) IPA by Cigar City Brewing, and it was incredible, still rates in my top 20 beers of all time. That's when I solidified my decision that making a list was a good idea…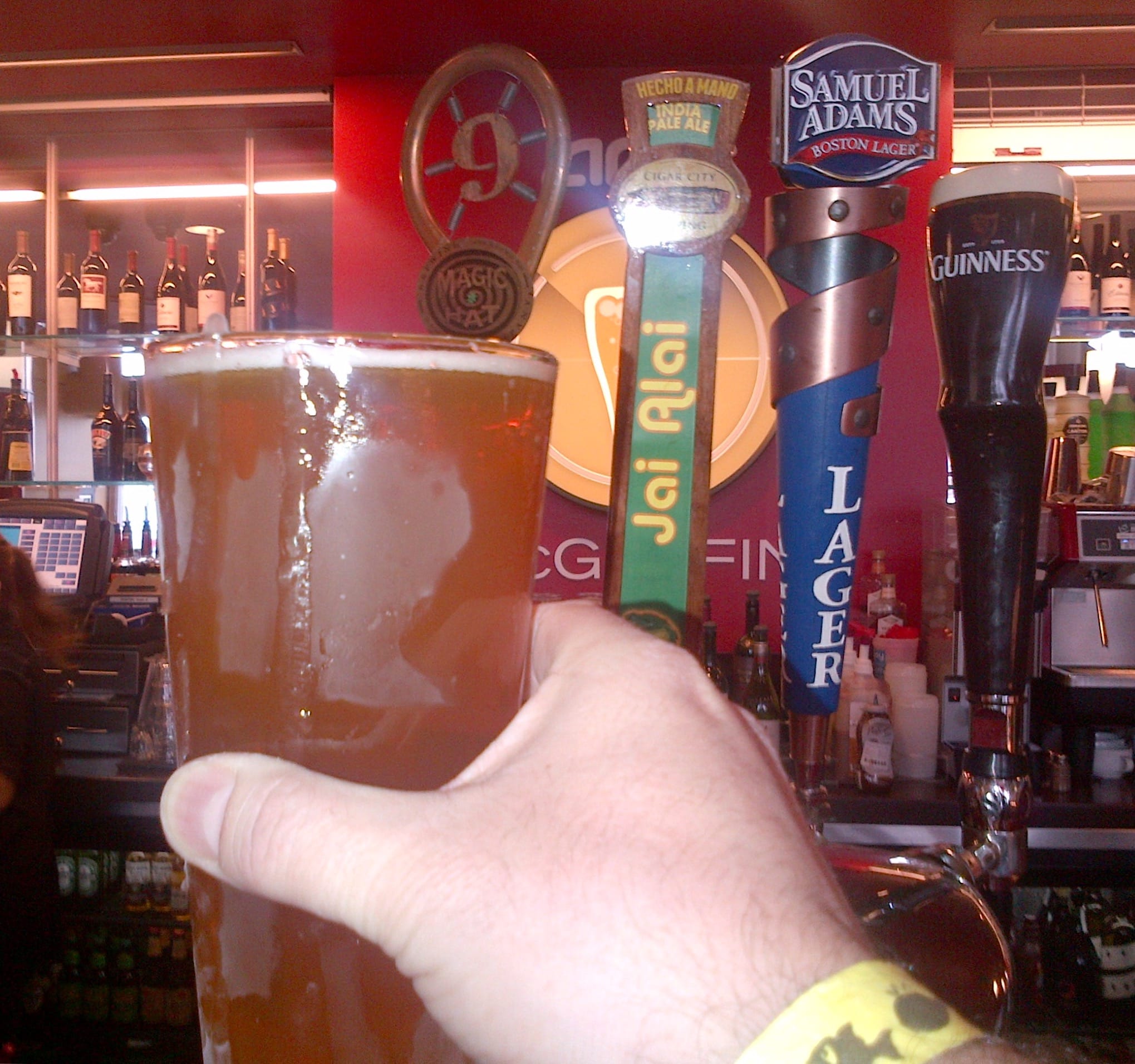 – Jai Alai by Cigar City Brewing – Feb 24, 2015
During the prior years' trip to Florida, I had found a place called WOB (World of Beer) in Clermont while my wife was shopping. It's kind of like a daycare for husbands which is conveniently attached on the corner of the mall… I knew this was where I would reach 400…
At WOB the next day, I knocked off Beercketlist beer after Beercketlist beer. Anchor Steam Ale, Bell's Two Hearted Ale, Founders Black Rye IPA, New Belgium Fat Tire Amber Ale and FINALLY… for #400 – Victory Dirt Wolf Double IPA. I found it quite fitting that my first "Landmark Beer" was from a brewery called "Victory".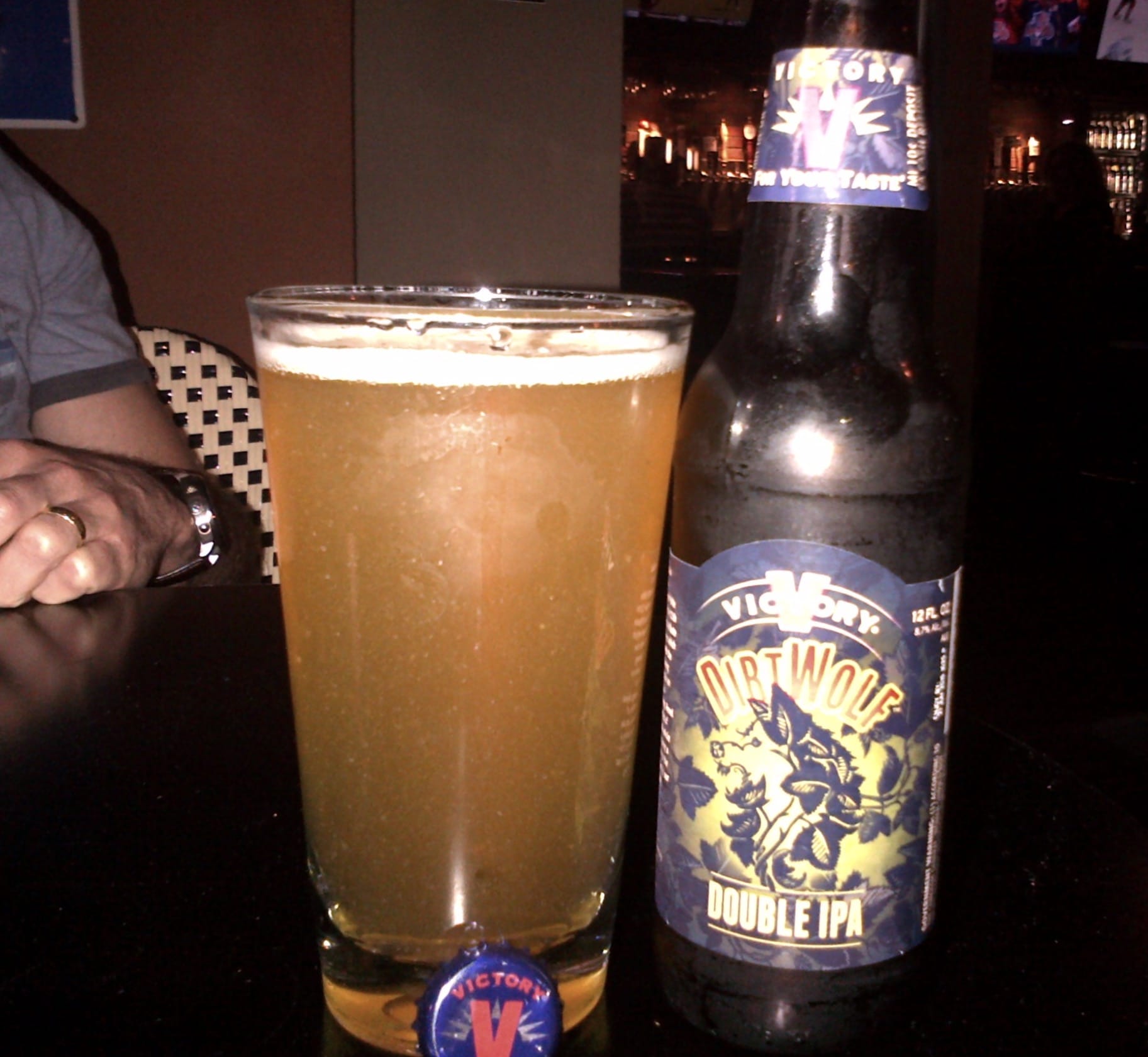 – Victory Brewing – Dirt Wolf Double IPA
After this trip, I realized two things. First, with it being that easy to check beers off my list, my list will need to Evolve a lot faster, and two, I need to get to beer #500…
Thanks for reading!
Stay tuned for Vol. 3 of my Beverage Evolution…
Robert E. Kimball