"Beer Haul"

is a term affectionately used by the Craft Beer community.

It describes when someone goes outside of their local territory and picks up a number of new and often different beers to "haul" back home for consumption and more often than not, a "Bottle Share". I have searched the internet world for an actual definition of Beer Haul but I gave up after not finding one on the first page, so that was the best description I could come up with. Bottle Shares are when a handful of craft beer enthusiasts get together, each bringing different and often new or sought after brews which are all shared among the group. The common craft beer drinker often became a craft beer drinker because they prefer quality over quantity and perhaps more importantly, they believe that variety is the spice of life when it comes to their beverages. A bottle share makes it easier to try multiple different brew and breweries without having to, one, spend too much money and two, drink too much…

The main difference between photos of a successful Beer Haul and a successful Bottle Share is that the caps are on the bottles in the first picture and off of the bottles in the following photo…

Here are a few of my earlier Beer Hauls from 2012-2016. ** Disclaimer (or plea for forgiveness from the hard-core Craft Beer Consumer). These are not all considered Craft Beer in today's standards, but likely were at the time or a time not so distant before these photos were taken. The craft beer trends truly change quicker than technology, so you have to be swift to keep up.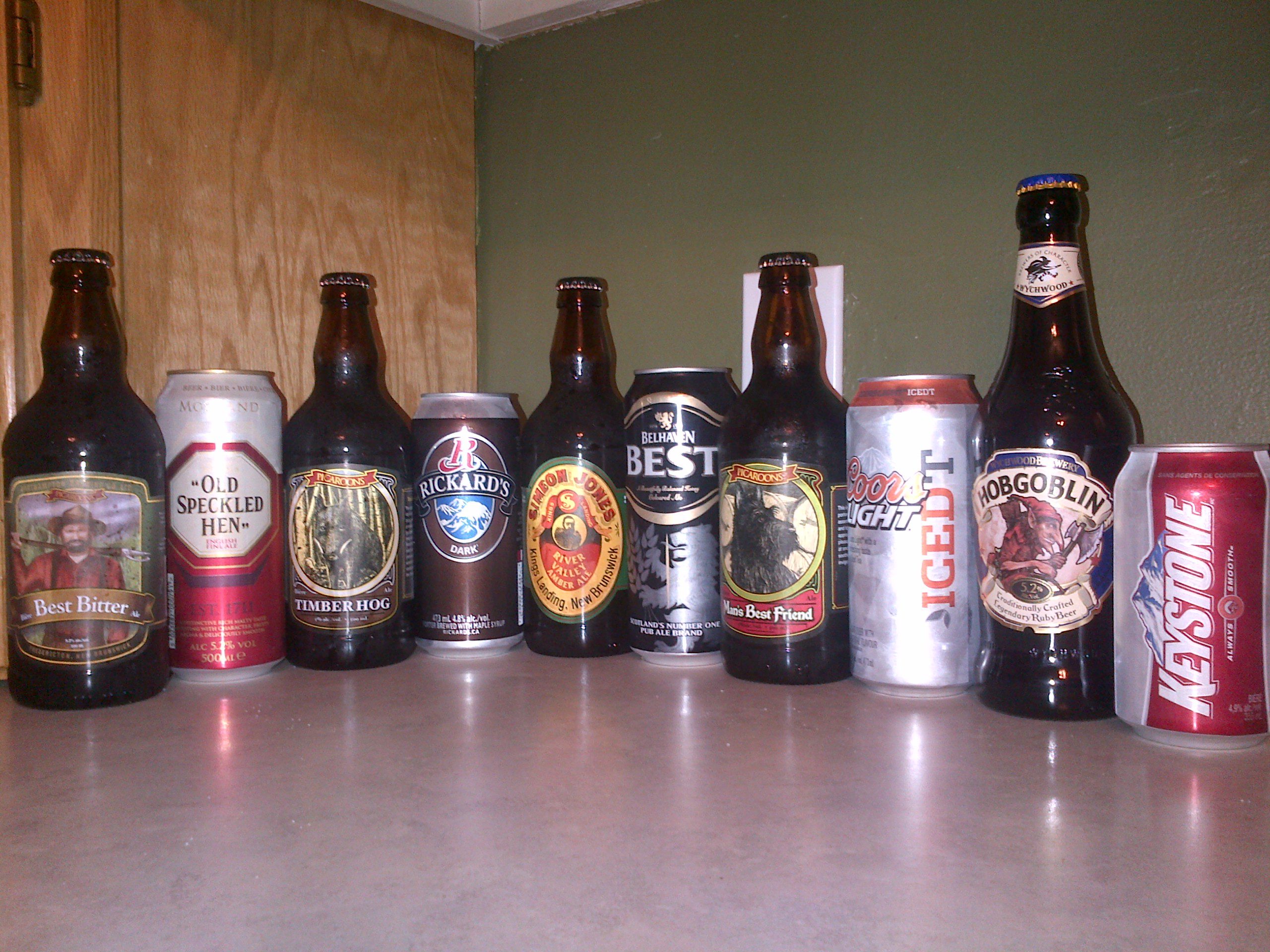 – Likely one of my first Beer Hauls – Circa May 2012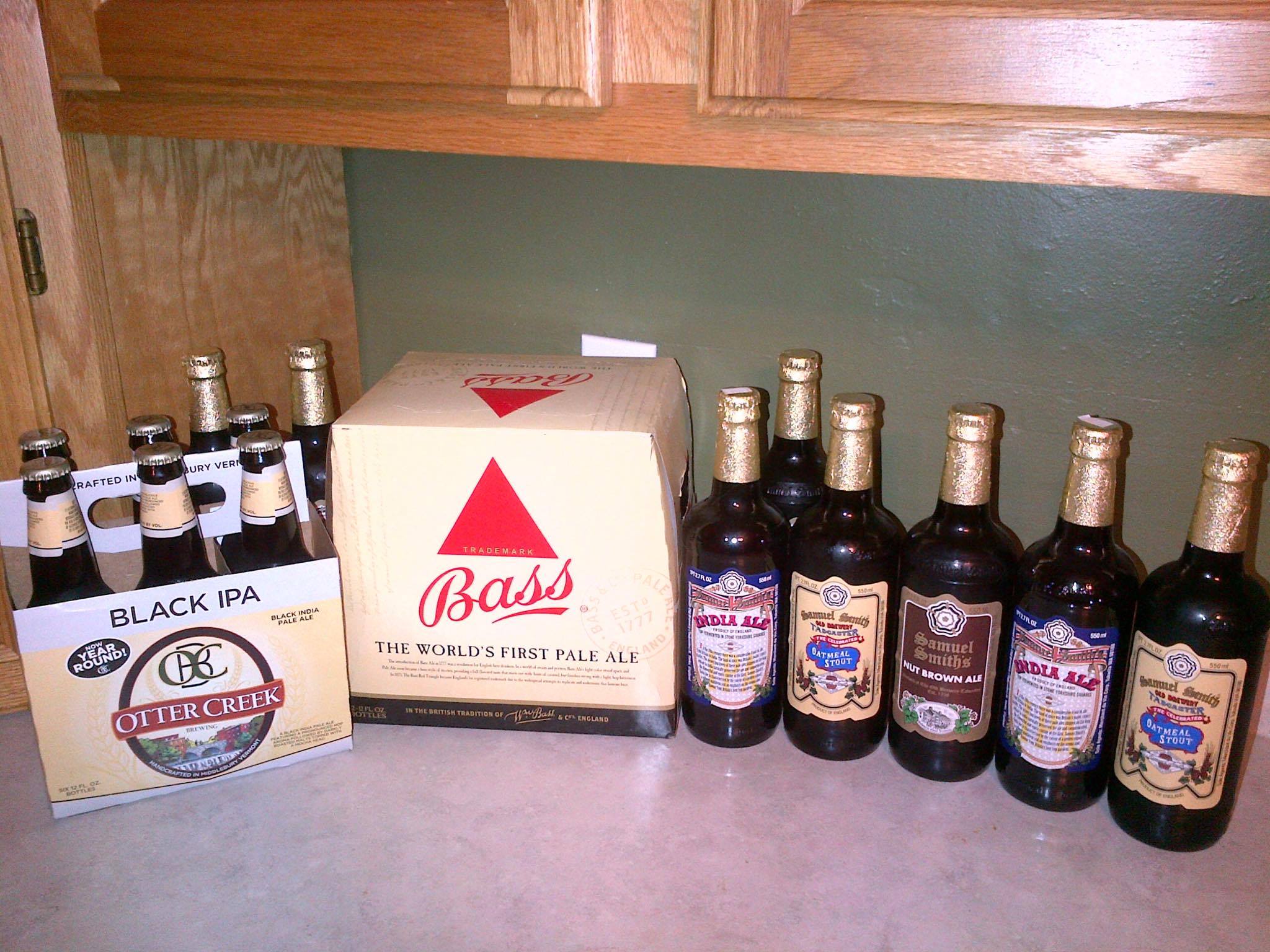 – I put a little more effort into this one – November 2011 (Bought at the Tradewinds mentioned in my last Blog.)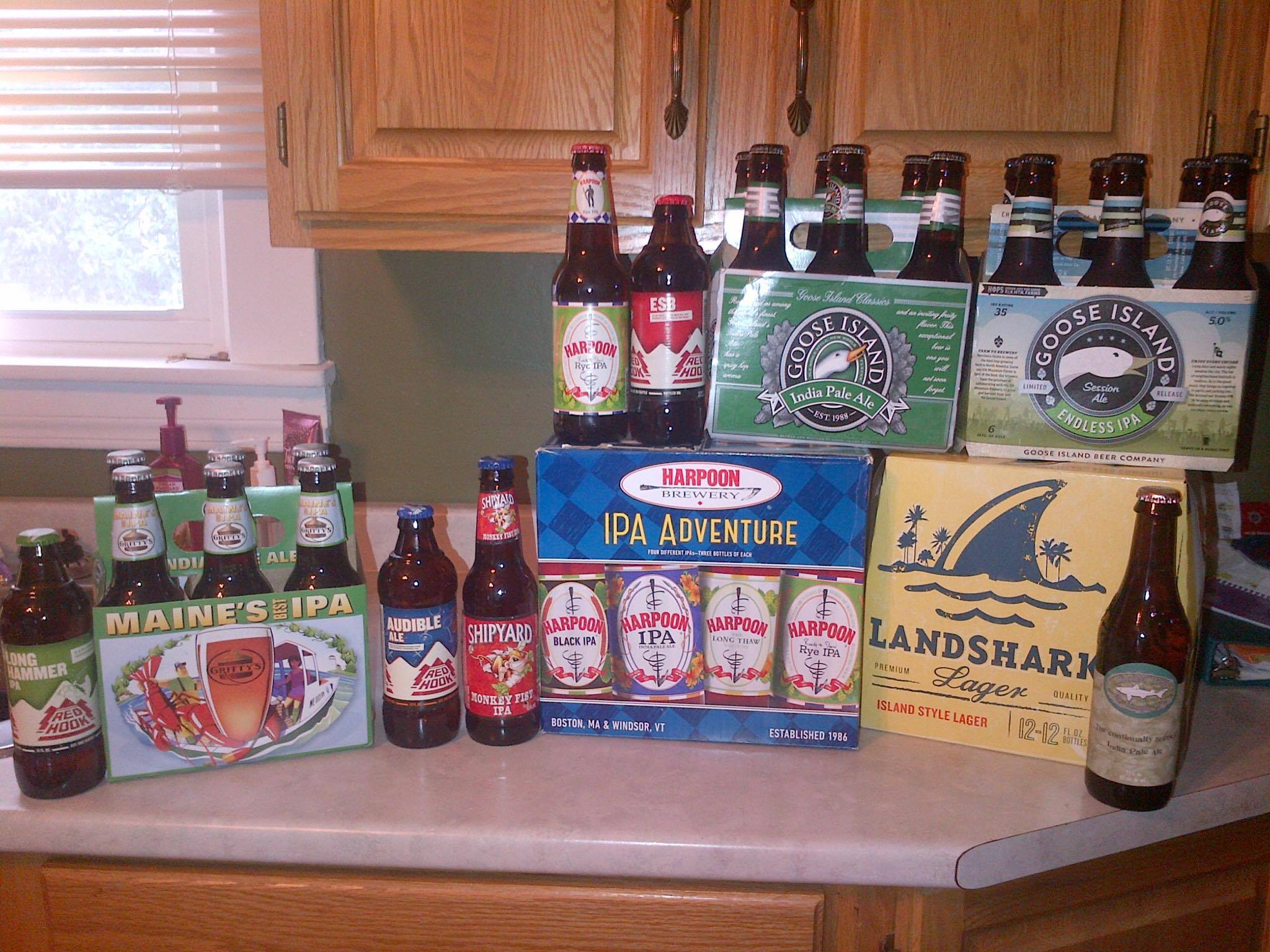 – One of my more memorable Beer Hauls from the early days. – July 2014 (Thanks honey for letting me use your Liquor Duty Exemption too… xoxo)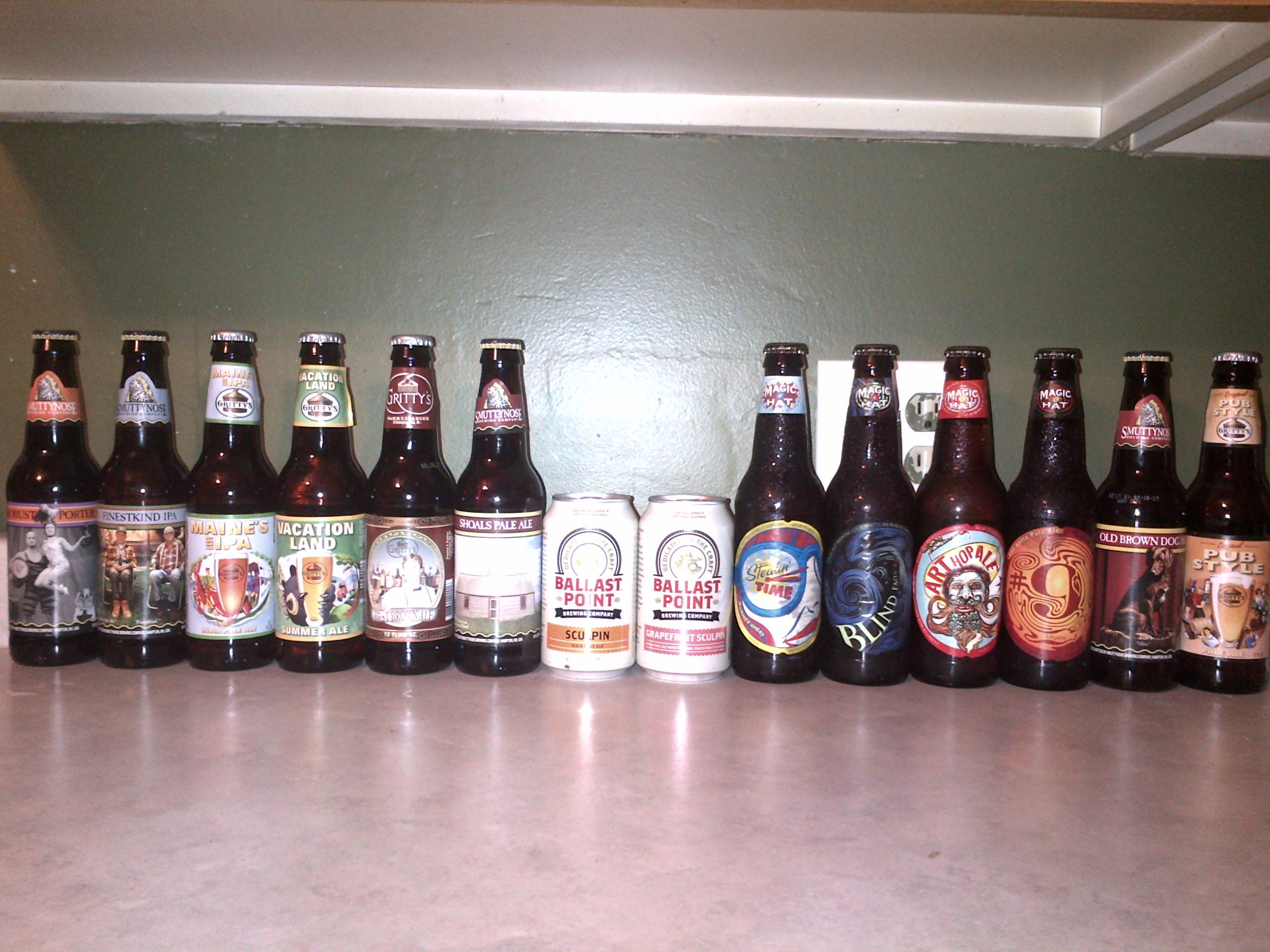 – I was pushing my luck asking my wife to use her Liquor Duty Exemption two years in a row… – July 2015 (She prefers Coconut Rum)
Here is a beer haul from my new favorite Beer Store in Maine. In 2016 it was called the Maine Beer and Beverage Co. and has since been renamed in 2017 to Bow Street Beverage. It still has the same great selection and excellent, knowledgeable staff / management.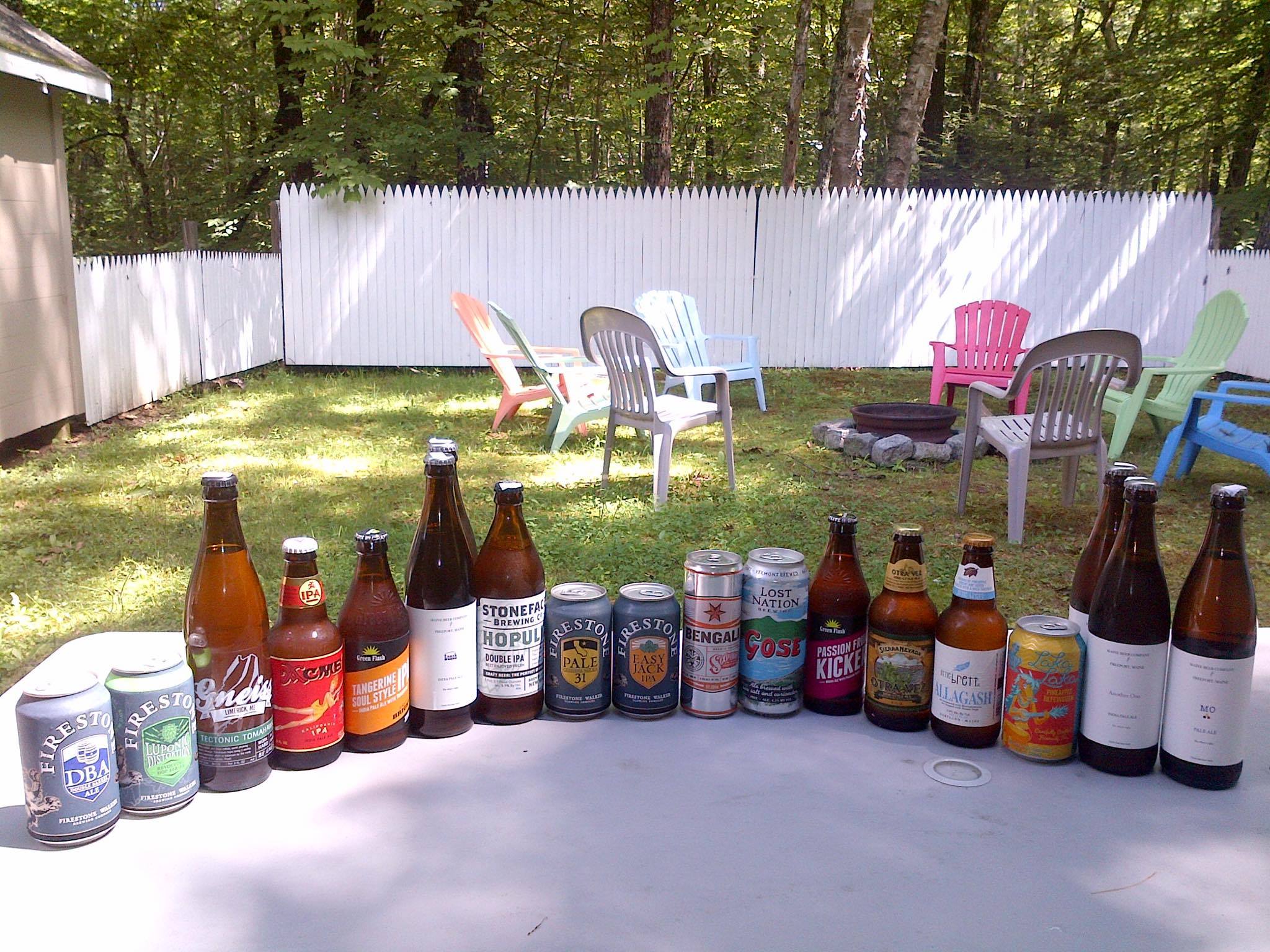 – Beers bought and consumed in Maine. – July 2016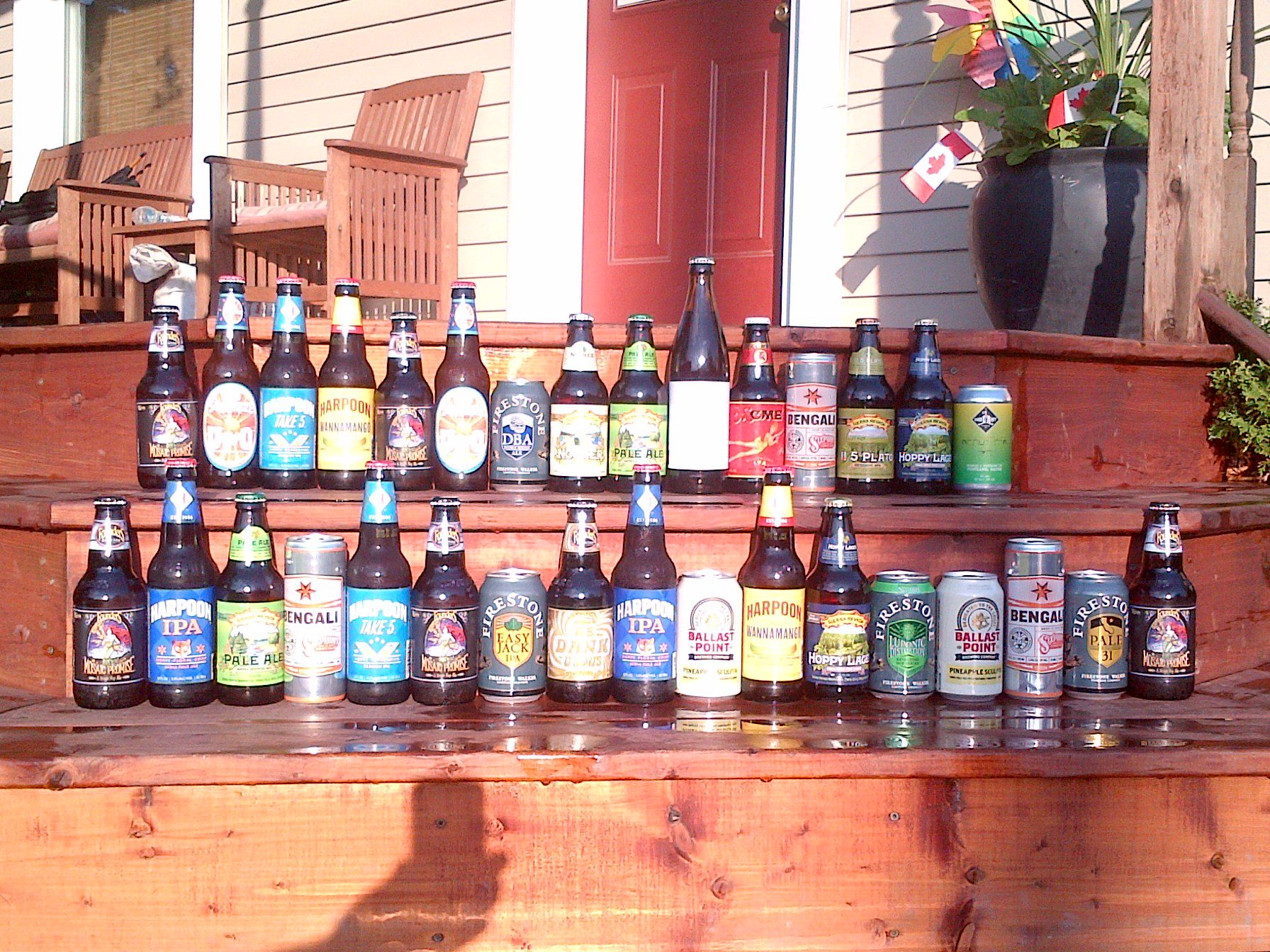 – Beer Haul Bought at Maine Beer & Beverage Co. on the same trip, the only difference, these made it home to Canada for Bottle Sharing. – July 2016
I'm not sure where my next blog will take us. In my last blog, I did mention that I would take us on a journey through some of Belgium's world renowned breweries and beer. I also need to pick back up on my journey from my 500th beer to the next milestone of 600, 700 and beyond. Maybe I'll just sit back, kick my feet up with a brand new craft beer and think about it!!!
As always, thanks for reading!
Stay tuned for Vol. 5 of my Beverage Evolution…
Robert E. Kimball