Tools For Your Landscape Business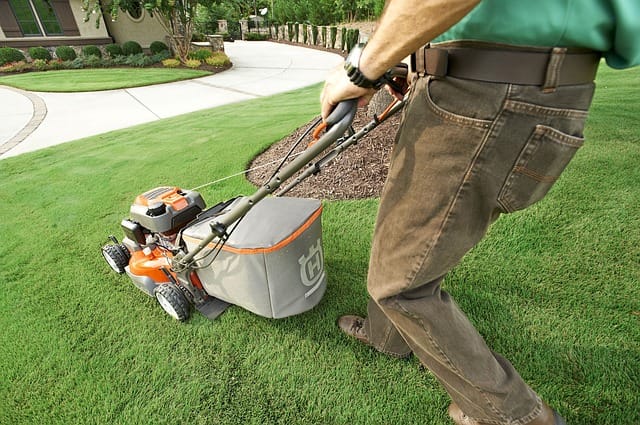 It's often said that having the right tools for the job makes the work
easier, faster and more likely to produce the right result.
That was never truer than in the landscaping business. But there's more to
it even than that. Getting the right result is also good for your
reputation, for positive customer relationships and ultimately for growing
your business.
But selecting the right professional landscape tools can be a big
challenge, even for a professional, not least because there are now so many
different, specialist tools available, which can lead to a strain in your
budget — as well as your trailer!

Yes, your armory of commercial grade landscape tools should include the
essentials — like shovels, spade, rakes, hoes, shears, wheelbarrows,
trowels, forks, pruners, knives and edgers.

And yes, your array of landscape power tools should feature mowers,
blowers, chain saws, trimmers and tillers.

And if your business also includes design and construction, there's even
more to think about, from the best landscape design tools (notably the
latest design software) to tools for paving and wall-building.
But a solid collection of lawn and landscape tools isn't the only factor
behind your business efficiency and success.
Quality Landscape Tools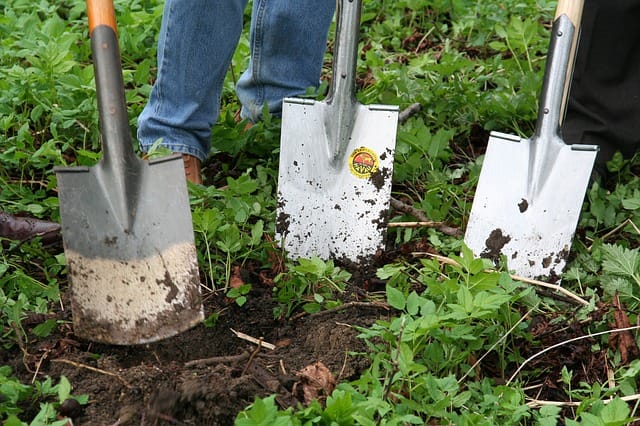 In the landscaping equipment field, as with other types of business, you
get what you pay for. With huge volumes of low-cost tool imports flooding
the gardening marketplace, there's often a temptation to go for budget
models.
Often, these landscape business tools look good and may even feel sturdy.
Whether they'll stand the test of time and heavy usage is another matter.
When your business success rests at least partly on the reliability of your
equipment, it's a matter of commonsense to plump for quality that's backed
by a solid manufacturer reputation.

Make sure you do your research before buying — that's easier than ever
with the Internet — and talk to the experts at your supplier of landscape
company tools.
Sometimes, the more expensive items will save you money in the long run.
Fit for Purpose

Do you need a ladder, a pickax, an auger, a yard brush or a post hole
digger? That depends.
The second important requirement when you're looking for the best
professional landscape tools is ensuring the items you acquire fit the
specific needs of your business.
You'll already be fully aware, for example, of the wide range of spades and
shovels on the market, each suited to particular digging needs.
It's worth putting some thought into the types that will best meet your
needs, in terms of the clients and yards you'll need to work with — and
taking account of the sometimes-hard ground that follows a New Brunswick
winter!

Likewise, a medium-sized lawn mower might be perfect for some landscaping
needs — but not if your work-schedule includes high acreage, calling for
real heavy-duty landscape tools.

If you are (or plan to be) a specialist, an online search for the required
tools of the trade, using terms like "landscape design tools" or
"professional tree service tools", will point you in the right direction.
Accept that you can't own or transport the full range of tools, and look
for equipment that is versatile to meet broad needs. In the case of
commercial landscape hand tools that could mean, for instance, using
equipment that works with multiple attachments.
When you don't have the right tools for a specific job — a cement mixer or
digger for example — hire them rather than trying to cut corners by using
existing equipment that's unsuitable for the job.
Maintenance Landscape Tools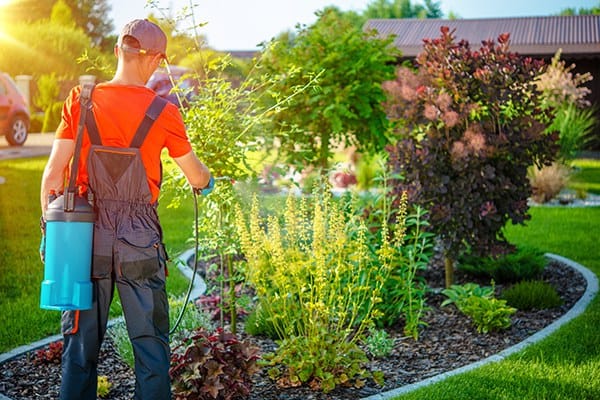 However, top-quality, fit-for-purpose commercial grade landscape tools you
have, they will only be as good as the condition in which they're
maintained.
Heavy usage, the rigors of the NB climate, rusting and mechanical failure
all have the potential to disrupt your landscaping business.
You can avoid much of this pain by adopting a sensible maintenance program
to keep your lawn and landscape business humming.
This should generally mean a clean-sharpen-and-lube routine at least once a
week and a full overhaul annually, usually in the down-season.
The time you invest in maintenance will be repaid over the course of the
season.
More Growth Secrets
Having the right landscape business tools will enable you to operate more
efficiently, do a better job and ultimately improve your profitability.
But there are other "tools" you can use to enhance your success.

For example:

Landscape marketing tools like advertisements, testimonials, referrals,
using social media and event sponsorship. Everything you do to raise your
profile can help build success.
Personal presentation. While you may not want a uniform, wearing smart
clothes that promote your business — especially if you have a team of
employees — and branding your vehicles can be a powerful tool in enhancing
your reputation.
A safety program. Observing commonsense safety rules will protect you,
your employees and your reputation. Write it down and stick with it.
Tracking the marketplace. There's a constant flow of innovations in the
market for lawn and landscape tools. They may make it easier, faster or
more effective to do your job. Publications and websites targeting
professional landscapers, as well as your local dealer, can keep you in
touch with what's new in professional landscape tools.
Insurance. Despite your best efforts, professional landscaping can still
be a risky business — with the dangers of accidents, equipment that gets
damaged by fire or vandals , and equipment failure. You can protect
yourself against these costly incidents with a quality landscaper insurance plan. Talk
to us if you'd like to know more.
Landscape design and maintenance is a fast-growing but highly competitive
business. By taking the time to fully identify your needs, investing in
quality, fit-for-purpose tools their maintenance, and hiring reliable,
hard-working people you'll have a competitive edge that's hard to beat!
Pearson Insurance – Your Trusted New Brunswick Broker
Our goal is to make each Client's insurance experience the best it can be. Your broker works for you, not the insurance company. Call us today at 506-532-1550 for your free quote on landscapers insurance.