This is one, if not my very favourite park that Disney has.
My last blog was about EPCOT (Experimental Prototype Community o
f Tomorrow) and this one will expand on my visit. It is great for adults with the World Showcase (although it doesn't open until 11am) and Future World closest to the park entrance for the younger visitors.
Future World has some of Disney's most popular attractions like Soarin, Test Track and Mission Space. I like to visit Soarin as early in the day as I can because it gets very busy later in the day with lines of 2 hours or more. Just across from Soarin, still in the Land Pavilion is the Living with the land attraction. This is a boat ride through several greenhouses that Disney has to show innovations in growing food. There is also an area for Fish Farming showing how plants and fish can help each other produce better.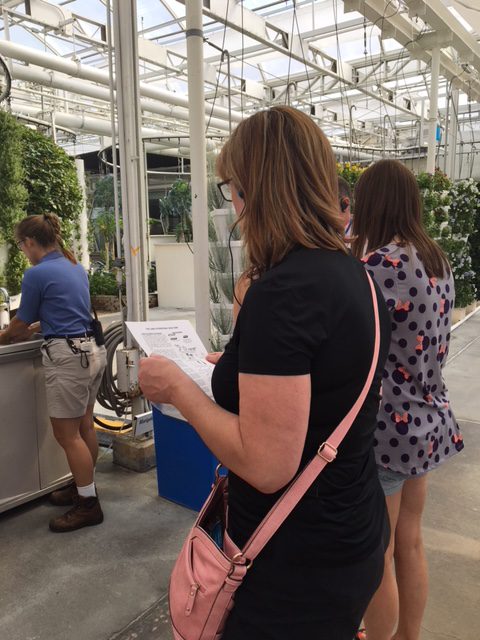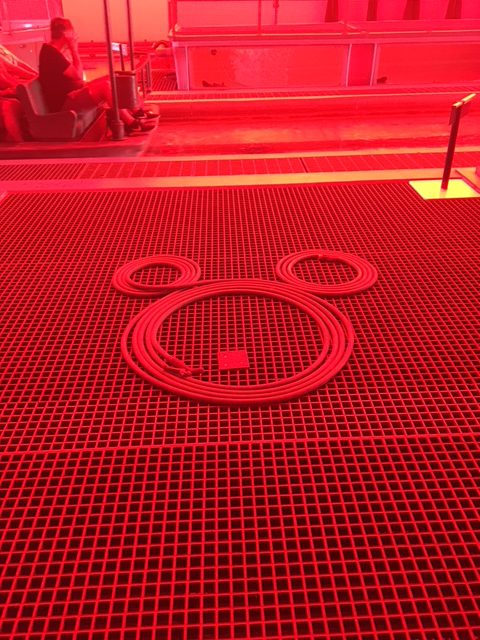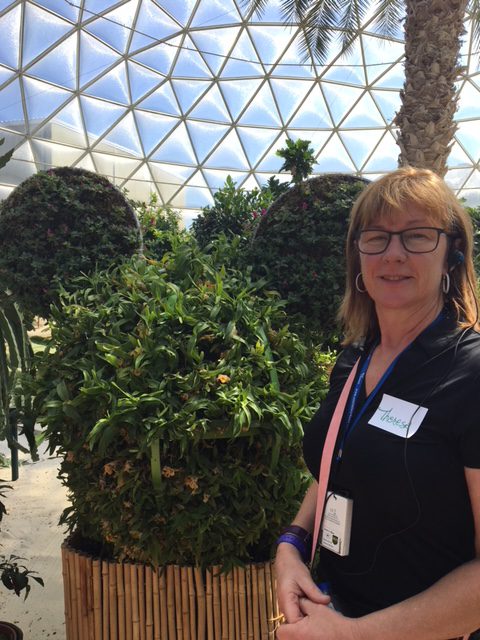 Here are a few photos from a "Behind the Seeds" tour that Theresa and I took. This is a walking tour that visits the green houses, labs and aquaculture Disney used to grow plants using the latest innovations. You can see two of the "Hidden Mickey's" in the 2 photos above. There is a small cost for the tour but it lasts over an hour and is well worth the cost (about $25). We were fortunate this day that the crowds were less than our last visit in March.
The Flower & Garden celebrations were still in full swing and we continued our food tour around the World Showcase.
Somehow I did not remember to take photos of all the food we sampled but here is a small listing of what was available.
Jamaican Braised Beef with Pigeon Pea Rice and Micro Cilantro
Lamb Chop with Quinoa Salad and Blueberry Gastrique
Spicy Meatballs with Crispy Tofu (it was actually good)
Maine Lobster Ravioli with Vodka Sauce (sounds good, eh?)
And finally a Pulled Pork Slider with Coleslaw.
As you can see there are lots of new foods to try.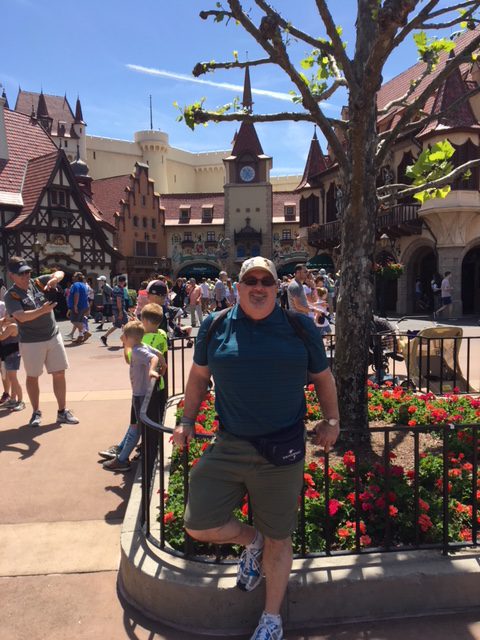 All in all it was another perfect day in Florida at EPCOT.
You may see in the photo above the trees are starting to bud and leaves are coming out. I always find the spring to be a great time to visit Florida and Disney.
I know spring (and the end of a long New Brunswick winter) are just around the corner back home.
Well so long for now and I look forward to sharing my next blog with you.
Bob