My Beverage Evolution
Vol. 7 – "Unique Beers, 500 – 1000"

Welcome back to my Beer Blog and thanks for reading the 7th edition of my Beverage Evolution! If this is your first time reading any of my blogs, please go back when you have a minute and read the previous editions. You can find them below. Let me know what you think, comment below or on our Facebook post where you likely found this edition.
Welcome back to my Beer Blog and thanks for reading the 7th edition of my Beverage Evolution! If this is your first time reading any of my blogs, please go back when you have a minute and read the previous editions. You can find them below. Let me know what you think, comment below or on our Facebook post where you likely found this edition.

In my last blog I focused on a beer style that is near and dear to my heart, Belgian Beers. I will continue to highlight various styles in future blogs, but for this blog, I will go back to my expedition of adding to my unique "beer count" and highlight some of the beers that made the "Beercketlist" between my 500th and 1000th unique beers, all while telling you a little bit about those beers throughout my journey.

I finished off Vol. 3 "Ottawa 500" at my 500th unique beer, so I'll pick up where we left off there…

Needless to say, having just gotten to 500 in June of 2015 and that taking me over three years to accomplish, I figured my next goal of 1000 unique beers was a fairly lofty one. But that was a challenge I was more than willing to take head on.

A few things to keep in mind, I am picking back up in June of 2015, so some of the beers that I'm highlighting, although at the time might have been in my top 10 list, have likely been dethroned by new beers since. What I will try to do is rank them both based on my perception at the time, and also, for those that still rank up there, give you my ranking as of today on those same brews that have held their position in my rankings. Another thing to note is that in my first 500 beers, I likely had many that would not be considered "Craft Beer" i.e. Budweiser or Miller Lite, but that is why my whole theme and blog is titled "Beverage Evolution". My next 500 will be more diverse, unique, local and crafty in comparison to the first 500, not forgetting imports, as they rightfully have earned their place in the beverage game.

The very first brewery that I have to mention in the next 500 beers to my 1000th beer is a brewery called Trailway Brewing Co. in Fredericton, New Brunswick, Canada (@trailwaybrewing on Twitter and Instagram). They were the first brewery to introduce me to a Hazy, Hoppy IPA, or what is known today as a NEIPA (New England IPA) which is a style that is hazy, juicy, tropical and citrusy (also the first beer style to use the word "Dank" as a descriptive term for its flavor). I had my very first Trailway in October of 2015. A Cask Black IPA and a Session IPA, but it wasn't until August of 2016 when I had my first NEIPA. I was at a restaurant in Fredericton called 540 Kitchen and I ordered a beer which is now called "Hu Jon" (formally known as…or at least was advertised at 540 Kitchen as "Hugh John Hops") IPA. I can still remember the first sip of that amazing beer like it was yesterday.

I remember thinking to myself "what is this magical concoction…and how do I get MORE..?" I had not one, but two of them back to back, and being a huge advocate of variety, I very, very rarely order the same beer back to back, in fact, that might have been the only time in the last 6 or 7 years that I doubled up on the same beer. Trailway quickly rejuvenated my excitement about this journey to my 1000th unique beer and solidified my decision to keep on adding to my beer count. Trailway is most likely my favorite brewery in Canada and possible my favorite period. It would at the very least be in a 5 way tie for first place. Trailway releases a new beer almost every week. I have had 89 of their different beer (all but one of their releases in the past 3 years) since my first Trailway experience. I could (and probably will) do an entire blog in this brewery, but for the sake of this blog, I will move on to other beers in the highlight reel.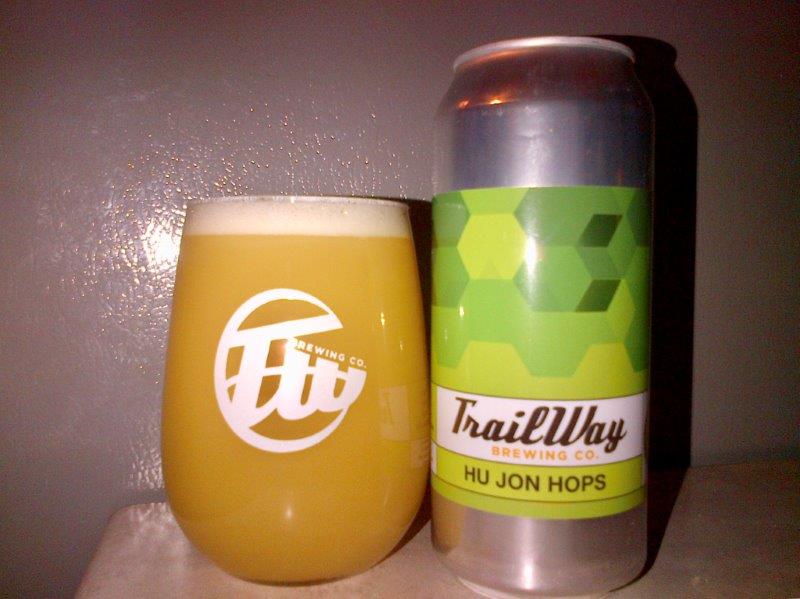 – Hu Jon Hops – The beer that changed it all for me..! Hu Jon is one of two of the first brews Trailway canned back in November 2016. The other beer is "Luster" a fantastic Session Ale which also ranks very high in my top 10 list. Hu Jon rocketed into a top 2 beer for me at that time and still sits at #2 to this day. At the time, it was only the second beer ever to get a 10+ rating from me, the first being St. Bernardus Abt 12, a beer I highlighted in my (Vol. 6) and also my all-time favorite beer.
Another beer that I had for the first time which stood out in between #500 and #1000 was also the first time I had a beer from that brewery. It was the Tank 7 Farmhouse Ale from Boulevard Brewing Company. I had this one in February of 2016 and although I had tried a few "Farmhouse Ales", I had never had one that good. Back then it was a top 5 beer for me, today it sits in the top ten as it has since been dethroned by breweries the likes of Trailway.
– Disclaimer… This is not my picture. The picture I took was not worthy of a blog as it was served in a white plastic cup at an Orlando dine-in theatre… Having said that, to be as memorable as it was, being served and drank in a plastic cup, I really feel this beer has earned its place in my favorites list.
2016 was a great beer year for me. I found hops on my property and brewed my first beer with my own home grown hops, reached beer #700, 800, 900 and 1000 and had my first Trailway Hu Jon. Just a few weeks after having my second ever 10+ beer (Hu Jon), I had two more beers that rated 10+. A very thoughtful friend of mine was visiting Vermont and stopped into the Alchemist Brewery which is widely considered to be the birthplace of the Vermont, or New England Style IPA and is still to this day known as the original best Craft IPA in the world. This brewery has made IPAs that have stood the test of time. The craft beer world, much like the technology world, has fads and fazes and changes so rapidly that one day you can be the best and new big thing and seemingly the next you are almost obsolete. Yet, this brewery and their IPAs are still sought after and regarded as some of the best. One of the reasons for this is the fact that they can only be bought in Vermont and only at a few locations outside of the brewery itself. Not taking anything at all away from the beer itself but the elusiveness of this beer definitely helps it be more exclusive and appreciated. Their flagship IPA and DIPA (Double IPA) are called Focal Banger and Heady Topper (has been served at their pub since 2003), they are without a doubt two of the best India Pale Ales brewed in North America.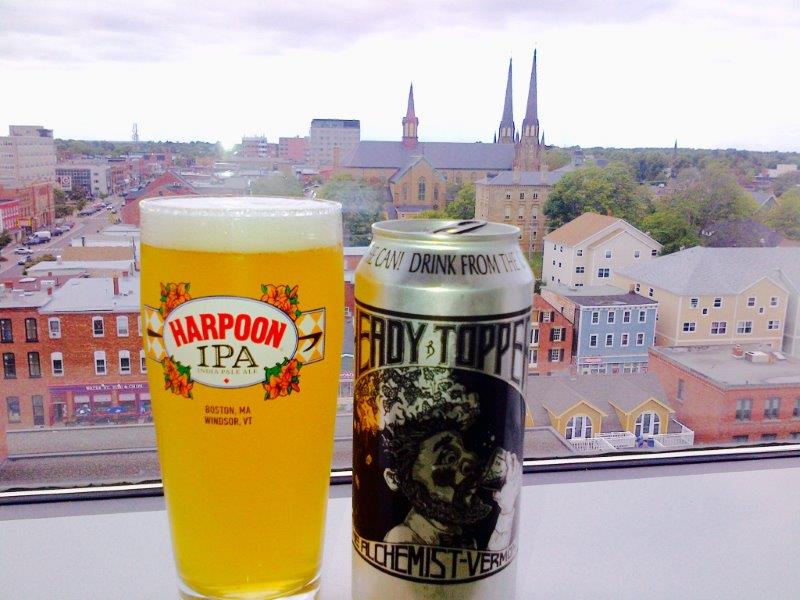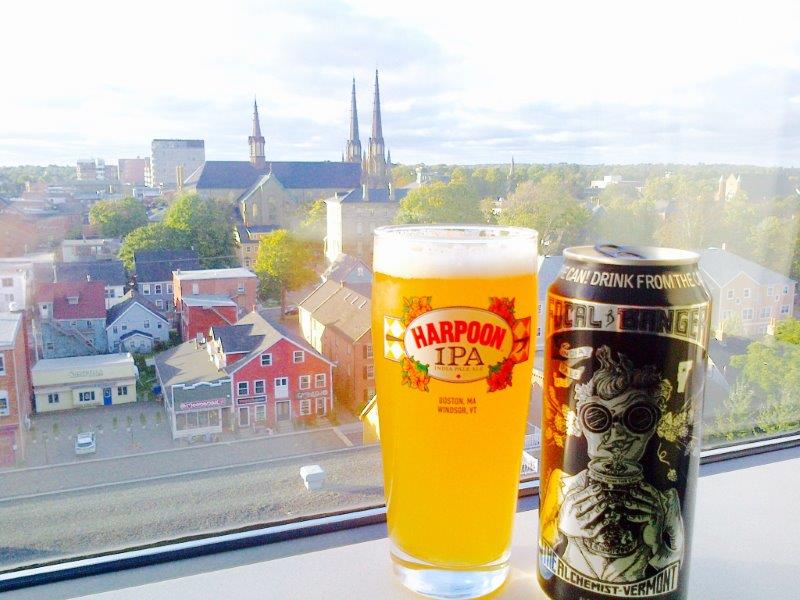 – Alchemist – Heady Topper and Alchemist – Focal Banger. These two brews were at the very top of my "Beercketlist" in 2016 and I finally had a chance to try both in September 2016 in Charlottetown PEI thanks to the special delivery by a fellow craft beer enthusiast.
Fast forward a little bit to December 11, 2016 and I was in Calgary, Alberta for work and having dinner at a Brew Pub restaurant called the Craft Beer Market and I was sitting at beer #999…I knew I wanted a tasty brew for my 1000th and most likely an IPA. My eyes caught a brewery that I had heard a lot about and a beer called "Fresh Squeezed" by Deschutes Brewery in Bend, Oregon. Oregon has the third most breweries per state in the U.S. and the third most breweries per capita per state, so I figured they know their craft beer. I was not disappointed. Deschutes Fresh Squeezed IPA was a very tasty beer for my 1000th brew.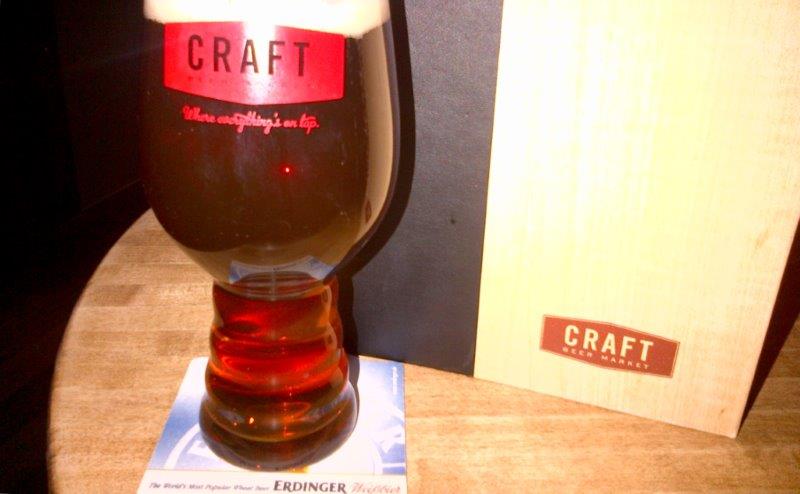 – Beer # 1000..! Deschutes – Fresh Squeezed IPA
All together in 2016, I had seven 10+ rated beers and found what to this day are still my 2nd, 3rd, 4th, 5th and 6th favorite beers of all time. I also experienced my first Craft Beer Advent Calendar, which by the way, I am on day #21 of calendar number 3 as of today…
Stay tuned for my next Craft Beer adventure blogs highlighting more of my favorite styles and adding to my beer count. Where do I go after 1000 unique beers? Can there be more to explore..? Can it get any better..? Well… my current number as of today is 1852 unique beers, so I would say there is lots more to come.
As always, thanks again for reading!
Stay tuned for Vol. 8 of my Beverage Evolution…
Cheers..!