I was down in early March with my wife Theresa and Florida was "busy"…
I have been tardy in posting my trips to Walt Disney World so I am trying to make up for lost time.
We had decided that we were going to EPCOT for supper but wanted to start our day in Hollywood Studios. We arrived at the park early for what my son Robert calls "Rope Drop" which means we are among the first people in the park.
Things (read security) at Disney have been changed. In past years everyone would be waiting in a large group outside the park entrance. Now people pass thru the bag check area and security and actually wait inside the park itself. It has been several years since we were at a rope drop so we were in for a very full day.
We wanted to go to "Toy Story" which is a VERY popular attraction in Hollywood Studios. The "Cast Members" as Disney calls their employees, actually form a barrier to hold back the early visitors. They then, in an orderly fashion, walk the group over to the attraction. It was actually pretty cool and we were among the first 50 or so to do the attraction that day. I have seen lines thru the day as long as 2 hours so it was good to do this first.
The day we went was a nice sunny warm March day so we decided to stop off for a refreshment at the "Base Line" tap house. I couldn't help but realize this would cross over into Robert's Beer Blog so it just made the beverage all the more enjoyable (and give Robert something to write about later).
For those of you who have not been to Disney often, you may not be aware just how close Hollywood Studios actually is to EPCOT.
There are actually 3 different ways to go between the two parks. You could always take the busses, Disney bus transportation is a staple and runs every 20 minutes on almost all routes. With EPCOT and Hollywood Studios being connected by a waterway there is also a water taxi that runs, again almost every 20 minutes between the two parks. There is a third option for those of us that want to get steps on our Fitbits (that would be me). The walk may take 20-25 minutes and is a nice little walk on a scenic walkway.
After finishing our beverage at the Base Line we decided to head over to EPCOT. The spring brings Disney's "Flower & Garden" celebrations. This is a celebration of flowers, great food (I will include a photo or two) and music. Theresa and I had a chance to see Starship sing their popular song "We Built This City".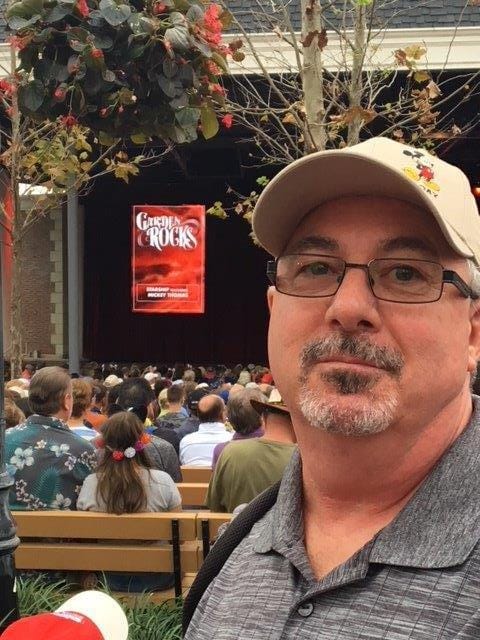 I did mention food…
Well what Disney does is set up 20-30 separate small buildings that serve "taster size" portions of food and beverages. These are themed on countries, food types or even ingredients depending on what you are looking for. We decided to do our lunch as a sampling of different foods and we were never disappointed. Here is a photo of Roasted Cauliflower and a Honey Tandoori Chicken Flatbread.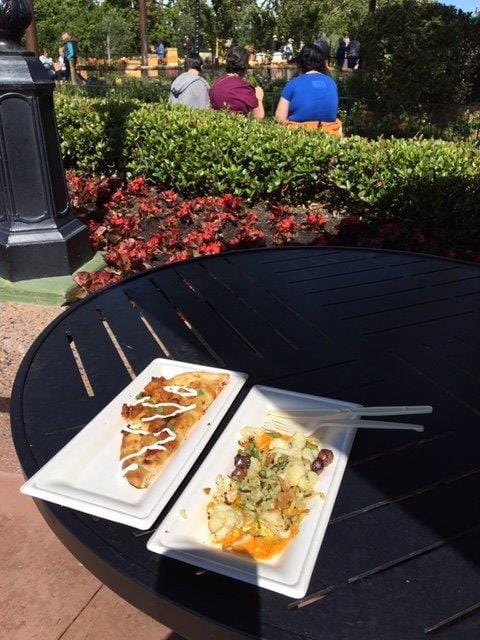 Keeping in the topic of food, Theresa and I ate at Tokyo Dining which, as you would imagine, is in the Japan pavilion. The building is architecturally stunning and this restaurant is on the second floor at the front of the building. This gives a front of the line viewing of the 9 o'clock fireworks show. The food was amazing and I treated myself to warm Sake; a fitting end to a great meal and day.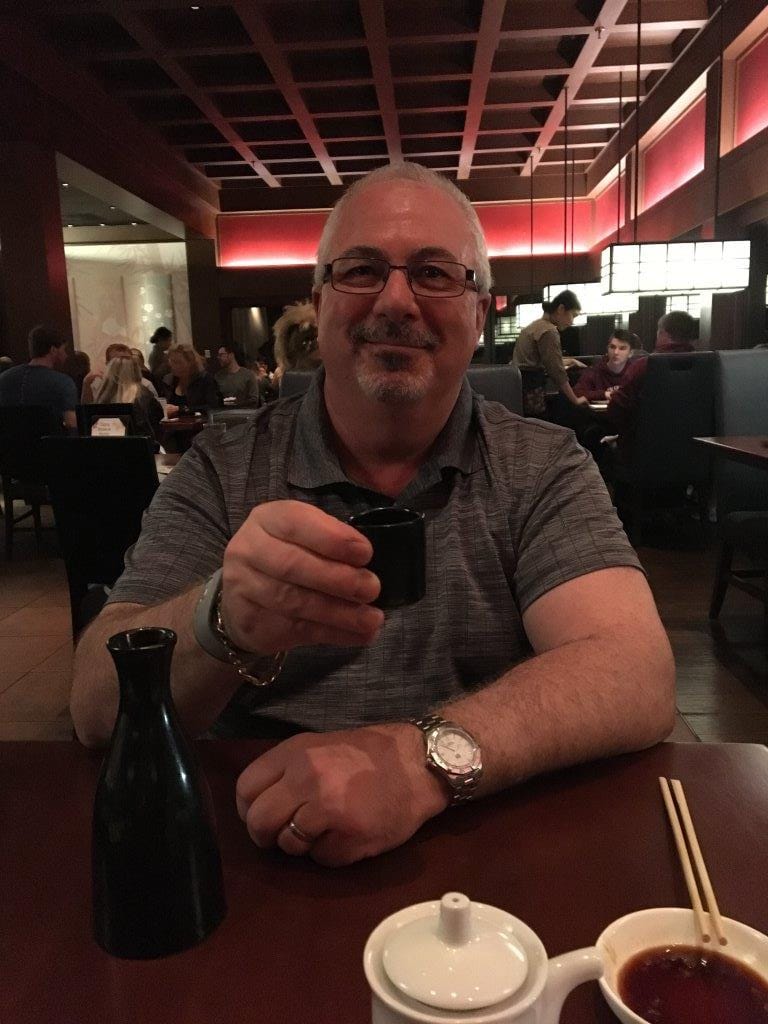 Another great day at Disney.
By the way the flowers in the park are beautiful. You can see in the photo below just how colorful the park is.
Thanks and take care.
Bob